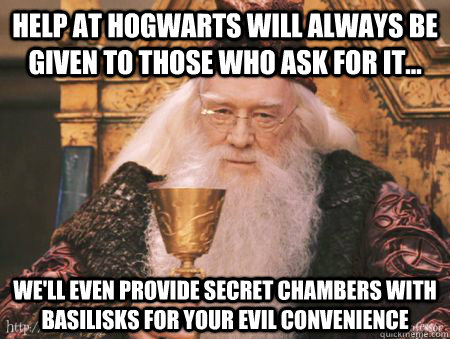 We've all done it. Posted a wonderful reply with the wrong character or pressed enter when we were supposed to add a comma and ended up with half a title written. Or your thread is finished and needs closing and moving to archives. Or.... Anything you can't do yourself, you can ask a staff member to do by posting in here. PLEASE give a link to the thread in question to help us help you more quickly!
 
Need help with:
Misspelled title?
Wrong forum?
Thread finished?
Code not working?
Can't find something?
Missed Activity Check?
Need a character reactivated?
Need a home forum? (Images MUST be 400x100!)
Anything AT ALL?
Ask here, and we'll do our very best to help you as quickly as possible. To save time and to keep things neat, requests for help will be deleted when they have been fulfilled. Staff will leave a note for you to let you know your request has been done and notes will remain up for 48 hours before being removed.

For technical bugs, please post HERE!
 
For home forums, please use this code:

[b]Title:[/b]
[b]Description:[/b] Please keep under 50 words!
[b]400x100 image:[/b]
For Application edits:

[b]Character name:[/b]
[b]Link to application:[/b]
[b]Description of edit being made:[/b] FC change, history update, new occupation, app facelift, Comfort Zone Worksheet update, etc.

For new spells: (please bear in mind new spells need to be approved before use)

[b]Incantation:[/b]
[b]Effect:[/b]
[b]Why do you want this spell?[/b]
*If you have an URGENT problem, such as a hacked account, spam, harassment, etc and need to speak to someone, you can contact an ADMIN or MOD on the following:
 
ADMIN:
 
SHADOW
SKYPE lycanth_moon
EMAIL admin@nextincantation.com
DISCORD Shadow#7826
SOL
AIM/SKYPE khaneis@hotmail.ca
EMAIL casteven@sfu.ca
DISCORD Sol#2377
 
CO-ADMIN:
 
STATIC
SKYPE littlexmissxraven
EMAIL tni.raven@gmail.com
JL
            SKYPE insanepirate624
            AIM nostalgicnovelist624
 
           WEBS
           SKYPE gowebsgo
           EMAIL silasoftni@gmail.com
 
For more staff info, see this thread.
What we're currently working on:
new award images
updating ability lore
updating timeline
updating spell list